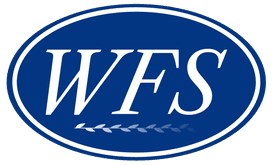 We want to make your life "Worry-Free" – one Service at a time.
We are a locally owned family run business.
Worry Free Services is your friendly neighbourhood property maintenance crew, and they are here to make your life easier and your surroundings spiffier. Picture this: lush lawns, squeaky-clean exteriors, and hassle-free snow removal – that's what they bring to the table for Regina, Moose Jaw, and surrounding areas.
Austin Reimer and Joshua, are the dynamic duo behind this venture. After spending a good chunk of time in the property maintenance world, they noticed something was missing. Yep, a little sprinkle of uniqueness and a dash of innovation. So, they put their heads together, merged the best bits they saw around, and voila! Worry-Free Services was born. They are all about taking what works, mixing it with a dash of creativity, and serving up a plateful of solutions tailored just for you. Say goodbye to those property worries, because with WFS, it's all about making your space look and feel fantastic, without a hint of stress.
Worry Free Services is a property maintenance company specializing in lawn care, weed control and snow removal, for residential and commercial properties in Regina and area.
Phone: 306-537-4500Email: moc.liamg%40anigersecivreseerfyrrowworryfreeservices.ca