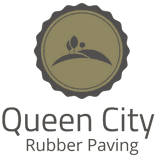 Queen City Rubber Paving is a family-owned and operated business based out of Regina. The people you talk with for your quote are the people that come and do your installation!
Applications: Driveways, Garage, Patios, Pool Decks, Playgrounds, Daycares & Walkways
Benefits:Anti-slip, Soft to walk on, Safety Surface, Easy to shovel,Cost-effective alternative to concrete and asphalt.
Don't hesitate to give us a call and book your Free Quote Today!
Email: moc.gnivaprebburyticneeuq%40selasPhone: 1-306-570 8678queencityrubberpaving.com