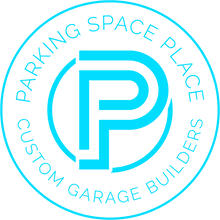 We're proud to be a part of Reilly's Construction Ltd. and serve the Regina and surrounding areas in Southern Saskatchewan.

At Parking Space Place, our mission is simple: we're dedicated to delivering top-notch custom garage construction services tailored to our clients' unique needs. With our team of highly skilled craftsmen and an unwavering commitment to quality materials and workmanship, we go the extra mile to not only meet but exceed our clients' expectations. Our goal is to provide beautifully designed, functional, and long-lasting garages that not only add value to their properties but also enhance their overall aesthetics.

We take great pride in our promise to deliver services in a timely and efficient manner, all while maintaining the highest level of customer service. Our ultimate aim is to ensure complete client satisfaction throughout the entire process.
Contact us today for a free estimate