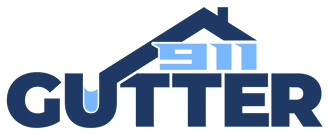 Get Your Gutters Fixed and Cleaned
● Leaky seams and corner sealing
● End cap and lap joint repairs
● Visible Stains and Exterior Water Damage.
● Optimized outlets.
● Loose connections: gutters and downspouts.
● Downspouts replacement.
● Resecuring the eavestrough.
Why Heated Gutters?
Ice Damming Risks…
Water DamageWater that backs up behind an ice dam can leak into your home causing damage.
Pulling down your guttersThe added weight of ice in your gutter may damage or pull down your gutter system.
Prevent InjuryIce may fall causing injury and dripping ice can cause slippery conditions for walking.
If you're looking for a way to keep your gutters clear and ice-free during the winter months, we have the solution! A heated gutter system is a perfect option for any Regina home. Our heated gutter systems are made from durable materials that will last years. They are easy for us to install and require minimal maintenance after installation—just turn them on when it's snowing and enjoy hassle-free winters from now on!