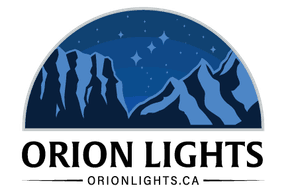 have a family of seven amazing children, including elementary-aged daughters and a growing number of grandchildren. With their diverse family, they lead a dynamic and active lifestyle.
The Oler family shares a deep passion for Gemstone Lights, evident through the success of their sons who own Gemstone dealerships in both Utah and Calgary. Additionally, another one of their sons dedicates himself to full-time light installation.
Experience excellence in architectural lighting with Orion Lights. Our unparalleled clean and custom installations, coupled with our unwavering dedication to service, distinguish us as industry leaders. We prioritize superior waterproof individual connections and provide an extensive range of color options. Make the smart choice today – choose Orion Lights, and prepare to be amazed!