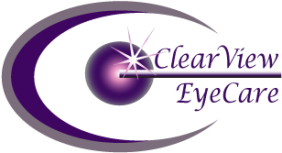 We are your trusted optometry practice in Medicine Hat, serving patients for over 16 years. We pride ourselves on using the latest in technology with expertise in performing eye exams, providing prescription glasses, treating eye conditions such as dry eye and much more. We will look after you like family and help you experience the best sight possible.
Clearview Eye Care Has an Unrivalled Two Year Glasses Guarantee:
If you don't like your frames, exchange them within 90 days
If your lenses don't work or your prescription changes naturally, we will fix it.
If you lose your glasses, we will replace them once.
If your glasses get damaged, we will fix or replace them as many times as needed.
You will never be stuck with contacts you can't use. We will exchange dollar for dollar, any contacts we sold you for something that works for you, whether a different type, different brand, or even glasses.
403-526-2285
ac.eraceyeweivraelc%40ofni
ClearViewEyeCare.ca568 S Railway St Unit 4, Medicine Hat, AB