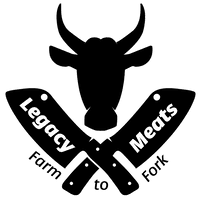 Hello everyone, Kelly Forsyth here, here is a quick overview on why I wanted to open up my own butcher shop in Lethbridge! To carry on my Great Grandfather's legacy.
My Legacy of butchering stems from my Great Grandfather Ernie Pankherst (Nampie), running his own butcher shop Economy Meats for over 30 years on the south side of Lethbridge Alberta, choosing only locally produced meats. He learned the art by the "old timers", keep your knives sharp, your work area clean and cut it correctly. Anyone that knows me, knows I take pride in the best service possible.
Kelly loves his job and loves seeing each and everyone that walks through his doors! Kelly is a kind hearted, caring individual with a heart of gold and if he could he would love to help everyone out!
You see him in the community helping other businesses out and throwing out recommendations to other places if he doesn't have something. Well one day Kelly went into the hospital with a hernia, after some X-rays and a CT scan, Kelly got some really bad news, the doctor came and said, let's go talk in the room, they told him that he had stage 3 colon cancer and that it had moved into his liver, his heart dropped and he was at a loss for words, so of course Kelly said, "well I have to get back to work", and here he is! Now he has to go to all these appointments and try to manage and run his shop and the doctors told him that he'll have to have surgery and will possibly be off for 2-3 months. His heart dropped, again. His first thought - "What do I do now?" His dream that he had worked hard for was going to fall apart, not something that someone who has worked so hard to get to where he is wants to hear.
We are asking people to help Kelly in his journey and help him manage his health and business during this ruff patch in life .
210 12a St N, Lethbridge, AB403-942-3134